Show Us Your Books – January Book Reviews
Show Us Your Books – January Book Reviews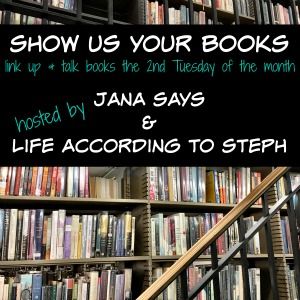 I can't believe it's already time for my January book reviews! Despite quite a bit of reading this month, I didn't finish that many books. Wish I was better at focusing on just one or two at a time!


The Woman I Wanted to Be
I'm a pretty big fashion nerd, so I really looked forward to this new DVF autobiography. I love her runway shows – the effortless style and abundance of wrap dresses are totally my thing. Her book was different from what I expected, although I can't quite pinpoint why. (Helpful, I know!) It was interesting to learn about her life, but I was surprised by how little of her fashion career was really discussed.
Some of Diane's philosophies are a little less than contemporary (Feel like a woman! Wear a dress!), which really helped me understand why she chose a new brand ambassador (Hannah Beth) who felt like such a surprising choice – they need to bring some youth and edge to the DVF brand to stay relevant in the age of Instagram fashion influencers.
I was most surprised by how many "failures" she had along the way. I didn't realize how many times her company has crashed and burned, been sold, and been rebuilt.


Smoke Gets in Your Eyes: And Other Lessons from the Crematory
THIS BOOK, you guys! I read almost the entire thing (228 of 254 pages) in one night. It's that good. It's laugh out loud funny and occasionally cringe inducing and painfully touching and surprisingly moving and holy cats does it make you think about life and death.
If you're unfamiliar with Caitlyn's awesome Ask a Mortician series on YouTube, I totally suggest checking it out. You'll totally get the idea of her humor and voice, and if you enjoy her informative videos, you'll probably love her book. Surprisingly, I'd rank this one as way less "icky" (for serious lack of a better word) than but just as fascinating as  Mary Roach's Stiff: The Curious Lives of Human Cadavers, so if you enjoyed that one you'll probably dig this, too.
I'm only about halfway through my advance review copy (Thanks, Net Galley!) of Bill Bryson's new book The Road to Little Dribbling: Adventures of an American in Britain, but I wanted to mention it anyway because it is being released in just over a week on the 19th!
When I read the above snippet in the opening chapter, it occurred to me that I've pretty much always pictured Bryson as sort of eternally middle-aged. It's tough to wrap my mind around him as being in his mid-60s now. In this book, he embraces playing the part of the "grumpy old man" who is a bit out of touch with technology and those crazy kids these days. His trademark humorous view of his travels still fills the pages, but they're spiced with more sarcasm and rants about impolite people he encounters than past books were.
I can't say that this is my favorite of Bryson's many works (and I think I've read nearly all of them) – that honor is still firmly held by A Walk in the Woods: Rediscovering America on the Appalachian Trail, which is one of those books I think everyone should read. Even though this new book is not exactly action packed, it's still an enjoyable read, especially if you're a Bryson fan in general. (I'll update you on my feelings about it next month when I've actually finished!)
(Post contains Amazon affiliate links because I have like four thousand cats to feed, so I really need those six cents I get if you buy a book.)