Friday Favs – Sunshine = YAY!
Friday Favs – Sunshine = YAY!
Happy Friday from my finally un-frozen house! It's been in the 50s the past couple of days, and I am SO here for it! Can we just keep these temps the rest of winter, please?
Here's what I've been loving this week!
1) A guy that I work with was able to fix my most recent broken pipe for me, and only asked for $25 (Compared to the $80/hr the first plumber charged.) Can we nominate him as Best Human Ever? I'm planning to sneak a gift card onto his desk at work since he wouldn't take more money and he's helping me replace the breaker that's causing the scary fuse box noise next week. But you guys – having water again is so nice! Immediately after he left I took a nice hot shower, did laundry and dishes, and generally marveled at the glory of running water.
Around two months of winter left – should we take bets on if I can make it without another broken pipe?
2) Yesterday was GORGEOUS – almost 60 degrees, so of course I spent it with my favorite guy:

He was in such a sweet mood yesterday, picking up his feet for me to clean before I even asked and generally just being an awesome horse, so I let him graze for quite a while after our lesson. I should put "graze" in sarcastic quote marks because the snow killed most of the green grass, but he still had fun rooting around for something edible!
We also made serious progress on the crazy trot he was doing last week.
So he's doing less of this: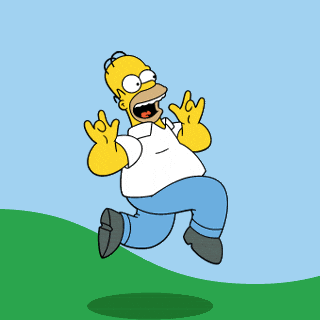 And more of this:
He got many peppermints.
3. I'm realizing while writing this post that I was actually pretty boring this week and don't have that much to share, so here is a picture of the most important Bear in the world out enjoying the weather:
4. Maybe it's just me, but it seems like no matter which grocery store I go to, they only have like half of what I want in stock. I had one of those magical trips to Target this week, though, where they had EVERYTHING I like, and I somehow ended up spending almost my entire month's grocery budget in that one trip. Now I just have to avoid the temptation to eat all of the delicious things so that they actually last all month!
A few favorites that never seem to be in stock but magically were this time:
Indian food that requires little to no effort on my part is one of my favorite categories of cuisine, but this one has been out of stock the last billion times I've been to Target, so I got really excited and bought three.
I'll save a little bit of my dignity and not tell you how many of these burritos I bought. But they're so good! And organic and vegan and blah blah blah. And now I want to go make one for lunch.
I bought the limited edition Oreos because they basically sound Nutella flavored. (I did not buy the limited edition cinnamon ones because that's just weird.) Haven't tried them yet, but I'll report back!
5. Speaking of Target, I didn't go back to the V-Day section but then sorely regretted it when a friend tagged me in an Instagram pic that showed the new holiday birds!!
The pink one is basically just the winter blue bird in a different color (Gettin' lazy there, Target!), but they're all super cute! How many Target birds is TOO MANY to own??
Today is payday which mostly means ordering a bunch of cat food from Amazon. (If you buy Friskies, CHECK AMAZON. I've been finding it WAY cheaper there than even at Target or Walmart. My cats' favorite flavor is currently $10.06 for a 24-pack vs $11.78 for 24 at Walmart! And I've recently found 24-packs of some flavors for less than $9!)  I'm working at the thrift shop tomorrow (and possibly picking up Fridays for awhile, too), which means I'll probably come home with a million new things. Otherwise, the week ahead is basically just working and attempting to catch up on things around the house, with (hopefully) a riding lesson thrown in on whichever day is the warmest!
I also REALLY need to decide if I'm going to Kansas for Equifest the end of next month! On one hand it's 3 days of horse stuff, but on the other it's a 5 hour drive each way and having to arrange hotels and someone to feed the cats and not knowing if it's going to be 50 degrees or 5 inches of snow… Arrgh! Winter travel planning is hard!
Have an awesome weekend! Hope winter is being kind to you this week!