Friday Favs – 19th
Friday Favs – 19th
Happy Friday, friends! It's hard to believe we're already three Fridays into 2018! You know how I keep posting "Oh, I didn't get a chance to do my Friday Favs post last week because something crazy happened!" or "This post is late because something weird happened again!"? Well… this post is late because something weird happened again! 😂
I went into the kitchen to feed the cats last night and heard the sound of water in the laundry room… but the washer wasn't running. ANOTHER FREAKING PIPE BROKE. And while I was cleaning it up, I noticed the fuse box making a really weird noise, so I panicked and shut the power to the whole house off for awhile. (I'm rational!) After cleaning up the flooded laundry room by candlelight for like 90 minutes, I was freezing enough (and freaked out by my phone being almost dead) to give the electricity thing another go.
The noise started up again shortly after I turned the power back on, so I tried turning off one fuse at a time until the sound went away. The one marked Hot Water Heater finally did the trick – A HA! I could *not* figure out how a pipe broke AGAIN when I've been religiously letting faucets drip during this crazy cold weather, but it looks like my hot water heater doing something funky is to blame. I left that fuse off and flipped off the power to the entire basement just for good measure, but I've gotta admit, y'all, I was *terrified*. I can deal with exploding pipes, but electric problems are SCARY. I seriously packed a bag of essentials in case of an emergency. Thankfully just leaving the power to it cut (and my water off AGAIN)  is working well until I can get a plumber out here. (AGAIN.)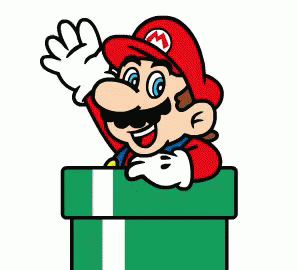 Which brings us to…
1) My riding instructor just let me come over to her house and shower this afternoon. I was SO GROSS from cleaning up the flooded laundry room (which is where the litter boxes are…) and I work at the thrift shop early tomorrow, so I was desperate to de-funk. Is there anything better than a shower when you REALLY need one? Fav forever.
2) The UPS saved me this week! We were supposed to maybe get some flurries on Monday, but instead we got 5-6″ of snow on Sunday morning,  and then more on Monday! My road was a mess so I had no way to get out, and I ran out of dry cat food early Sunday. The forecast showed temps wouldn't be up above freezing until Thurs, so I knew I'd be stuck until at least then. But BLESS UPS'S SWEET HEART, they managed to get here on Tuesday to deliver the dry food and litter I'd ordered from Target back on Friday. I think schools were even closed on Tuesday – it was nasty out there – so I had no hope they'd get there that day. I almost kissed the box when I saw it sitting out front! SAVED!
This is my road. HOW, UPS?
3) Speaking of cat food, thank goodness I still had a 12-pack that Chewy.com sent me to review on hand to help us get through the snowed in days! The Weruva brand always has cute packaging and fun flavor names, so I was excited to try out their "Cats in the Kitchen" variety pack.
I think these have the highest cat approval rating of the various Weruva foods I've tried (They also make the Tiki Cat and BFF brands). They have the perfect level of moisture (a little wetter than regular canned food, but not watery) and texture (not pate, but not big chunks). TBH, I'd never usually buy lamb food because the idea of it makes me sad (I'm sorry, lambs are cuter than fish, I know that's unfair, but…) but my tiny carnivores were totally into it.
Weruva's foods seem to be super rich – some of the past ones I've tried have caused some of the cats to have upset stomachs, but only my mom's cat Pepper seemed to feel a little icky and that was after eating a whole can herself. (She seems to be the most prone to not adapting well to new foods, so I should've known, but when you're snowed in you don't have a lot of choices!)
Big thumbs-up on these unless you have a kitty with a sensitive stomach.
4. As much as I dislike snow (And cold weather, and winter in general), seeing my little boys all curious about all of the white stuff was the one high point of the icky weather this week. I brought in a bowl of snow for them to examine, and Lin-Meow Purranda went right to work digging in it. The tiny snowball I made for them to play with was also a big hit – that thing really slid across the kitchen floor, so they had a blast chasing after it!
5. I've been enjoying the @FacesWithinPlaces Instagram account lately! The artist sees faces in everyday objects on a daily basis, and posts photos of the object plus a drawing of how he sees it.
Hope everyone has a fantastic weekend! It's supposed to be in the 50s here, which is SUPER welcome after the week we just went through! Will this upcoming week finally be the boring week I've been craving? Stay tuned!